There comes a time for some businesses when you realise that there really is no chance you are going to be able to grow and expand on your own. With so many tasks to do, it can seem overwhelming, and therefore you are going to want to have someone to help you and your business get where you want to be.
The most obvious option to consider is to have someone who you employ, be that part or full time, dedicated to helping you with all those key tasks that need to be done but take up too much of your time. 
However, this is the 21st century and there's a new disruptor in the market. Covid-19 has forced many of us to cancel our commutes, clear out our desks and take our work home, plunging us into the world of remote working and, like many of us, you may never wish to see things return to 'normality'. 
Introducing: The Virtual Assistant. 
Which one works best for your business is an entirely personal decision, based on several factors. Let's take a look at how a part-time employee versus a virtual assistant works out.
The Pro's of a Virtual Assistant:
Office Space & IT Equipment
When you hire an employee, you have to provide them with somewhere to sit, work and take comfort breaks. You also need to provide them with the relevant IT hardware; a phone, laptop etc that can come at significant expense to a small business. 
Finding a place for your new employee to work when you usually base yourself out of a home office can present logistical challenges that can be hard to overcome.
When you hire a Virtual Assistant, you don't need to worry about any of these things; Tyck ensures your Virtual Assistant has everything they need to hit the ground running. 
Diverse Skill-Set
When hiring somebody for your business, you're looking for a resource with the required skill to meet your needs at that time. But we know that businesses change and over time, you're going to need more. But what if they could give you even more? 
A Tyck Virtual Assistant is a highly skilled worker who has experience in many areas of business and can help support your needs now and in the future. 
This could be something that you need, or something that you didn't even realise was going to be worthwhile to your business in the long term. Expertise such as Bookkeeping, Diary and Inbox Management, Marketing, Research and Customer Service are the types of support a Virtual Assistant can provide.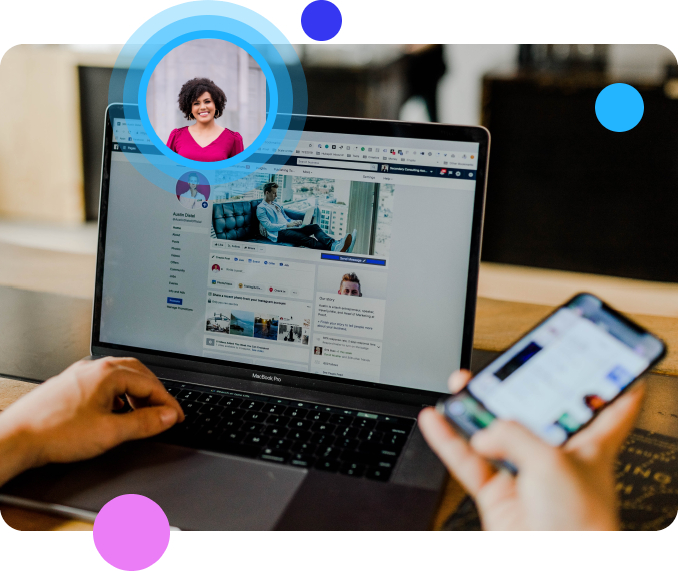 The 'Hidden Costs'
When hiring an employee, there's far more costs to your business than just their hourly or annual wage. With an employee, you've got to consider hiring costs, HR fees, pensions, sick pay, paid holiday, training aswell as just time when they're not being productive; think coffee breaks or chats round the water cooler. They may not seem like they are costly but when you total it up, it can end up costing you quite a lot. 
When you work with a Virtual Assistant, you only pay for when your assistant is delivering value. Tyck takes care of everything else, meaning you only pay for the minutes and hours your VA is working, and you get a monthly breakdown of exactly how they've spent their time. No hidden extra costs, everything is up front when you sign the contract. 
The Pros of Hiring a Part-Time Employee:
Logistics
A VA by nature works virtually. This sometimes can mean a lack of face-to-face time, which can be important for some businesses if client facing roles are required. If not, with all the technology today working flexibly can absolutely work even for employees; as most have been forced to work out over the course of the pandemic.

Availability
Whilst every VA will be dedicated to your business for the time they agree to be, you may not be able to utilise their time at a drop of a hat. Whereas an employee you hire will only be working for your business and their role in it. For some, this is more of an assurance and can provide control when it is needed. 
There are a variety of ways that a part-time employee and a VA compare to one another. So, why not think about which one is going to be right for you and help your business to get exactly where you want it to be?
For more information on Virtual Assistants and how they can help you level up your business, why not schedule a free consultation?